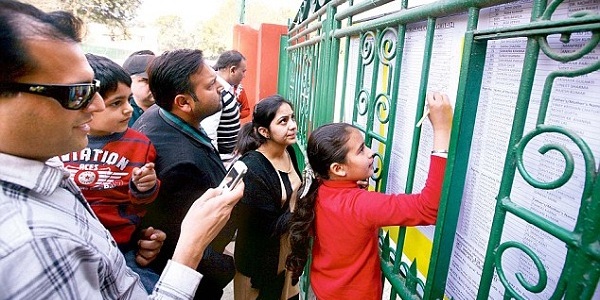 New Delhi: The Delhi High Court on Monday dismissed Delhi Govt's appeal against stay order of its new nursery admission norms on the neighbourhood criteria. AAP government appealed against a single judge's interim order that stayed its new nursery admission norms based on the neighbourhood criterion.
The single judge Justice Manmohan had stayed Delhi Government's new nursery admission norm stating the criteria as "arbitrary and discriminatory".
According to Justice Manmohan, the admission criteria only benefitted those who lived closed to good schools. "A student's educational fate can't be relegated to only his/her position on a map". He further added.
A bench of Chief Justice G Rohini and Justice Sangita Dhingra Sehgal dismissed the plea of the Delhi Government.
"We have dismissed the appeal (of Delhi government).We, however, have directed the single judge to decide the petitions (challenging the Delhi government's decision) as expeditiously as possible," the bench said. The division bench was hearing an appeal against a single judge's February 14 interim order filled by the AAP government.
Making a stand on the interim order, the Delhi government had said that in the absence of the neighbourhood criterion, schools will accept admission in an arbitrary and opaque manner, and even justify charging exorbitant fees. According to them the order passed by the single judge was "totally wrong", "erroneous" and "against the law", and for that the government had urged the division bench to stay on the operation of the order.
The Delhi government had made it compulsory for the 298 private schools which were built on Delhi Development Authority land to admit children for nursery who stay in the neighbourhood area of the school in the two directives on December 19, 2016 and January 7
Schools and Parents association, had alleged that the Delhi government has "discriminated" as the neighbourhood criteria had been applied against only 298 schools and not been made mandatory for 1,400 other schools in the city.
The single judge had ordered an interim stay of the January 7 notification only on a priority basis, since the process for nursery admission has already begun. The matter will be finally decided in March.