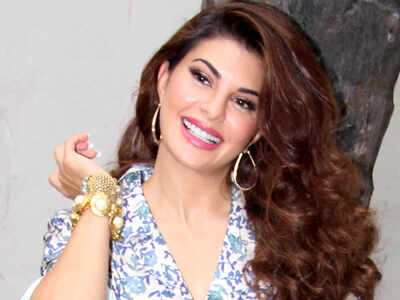 Making people swoon with her extremely beautiful looks and perfectly carved out psyche, it has been ten years since Jacqueline Fernandez has been ruling over the Bollywood. One of the most popular actresses currently, Jacqueline is also among the highest paid actresses and has now become a common household name. Ever since she made her Bollywood debut, the actress has never looked back and has worked with big names and has been part of many big-ticket films in the industry.

Recently, Bollywood celebrities graced the first-anniversary celebration of Filmfare Middle East edition. The event was held in Oman and was headlined by the presence of Deepika Padukone, Jacqueline Fernandez, Sonam Kapoor, Janhvi Kapoor, Ishaan Khatter, Rajkummar Rao among others.

Jacqueline took to her Instagram handle today to share a video from the event that looked like a personal vlog documenting the time she spent while in the backstage and on the stage. In the video, the actress can be seen getting ready for the event and posing for photographs while she is joined by Ishaan Khatter and Rajkummar Rao. The actress stole the hearts of millions with her shimmery dress.